I'm linking up with Farley for this month's Currently!
Listening:
I am currently listening to silence! I love getting up very early in the morning because the house it quiet and it is the one time of day I can be alone. I love my family, I love my class and my friends at school, but I just need time by myself each day to think!
Loving:
I am loving that we are celebrating Dr. Seuss this week, introducing letter writing, getting ready for fairy tales after spring break and then celebrating Earth Day. These are some of my very favorite units to teach!
Thinking
: I am thinking about our camping trip next week. We pulled out our camper yesterday and started getting it ready so we can load up next Saturday and head out on Sunday. I can't wait!
Wanting
: I want a new laptop (and this is almost a need as mine keeps getting slower and slower.) There are just so many choices out there that it's hard to make a decision. I'm leaning towards one of the new ones with touchscreens but I'm still not sure.
Needing:
I need to do some reorganizing in my classroom. By this time of year, my room always looks a little shabby. Time to declutter!
Like:
I really like computers and learning about all the great technology ideas out there. I'm hoping to try Glogster with my class after spring break during our Texas unit.
Love:
I love camping so I am really looking forward to getting away next week.
Hate:
I really don't HATE Girl Scout cookies but I hate that I have no power to resist them!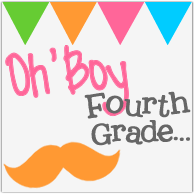 Head over to Farley's blog to see what everyone else is up to this month!